Journal of Animations & Games Studies Program Studi Animasi Fakultas Seni Media Rekam Institut Seni Indonesia Yogyakarta menerima artikel karya ilmiah orisinal yang  berupa hasil penelitian, studi pustaka maupun kajian bidang animasi dan game yang belum pernah diterbitkan sebelumnya atau tidak dalam pertimbangan untuk penerbitan lain.

Volume 2 No. 1 dan 2 Edisi Tahun 2016
Batas penerimaan artikel
Edisi 1: 30 April 2016
Edisi 2: 30 September 2016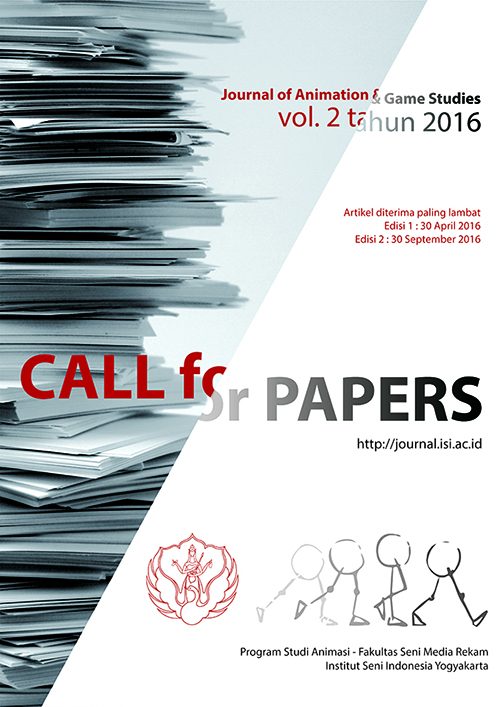 Panduan lengkap penulisan artikel pada Journal of Animation & Games Studies dapat diunduh pada menu Guideline For Author atau dapat diunduh disini.